The 'obsession' issue cover stars "Leader of the new school" Krept & Konan
South london rappers Krept & konan have spent the last few years taking over underground music with their rhymes and rhythms, and have gained a notorious reputation representing uk hip-hop around the globe, with their fierce flows and intricate bars and killer punchlines. With their youtube views in the millions, there is nothing this duo do not know about making it in the music business. Their first major release was a mixtape titled 'young kingz' which was released on 2nd september 2013 and with barely any promo or media coverage and only two videos on the internet, it reached the top 10 within a matter of weeks. This put them in the guinness book of records as the highest-charting uk album by an unsigned act.
In 2014 they received 4 mobo awards for 'best hip-hop act', 'best male act', 'best song' – 'don't waste my time' and 'best album' 'young kingz', this lead to the boys signing with virgin records and collaborating with other major artists such as ed sheeran, emeli sandé and skepta on their debut album 'the long way home' , which was released on 5th july 2015 and entered the uk albums chart at number 2, becoming their highest-charting album.
And they did not stop there, in between making new music and touring the world - they have launched their own clothing line 'play dirty', were selected as puma ambassadors for the evolution pack and have launched the pd foundation ( positive direction) with croydon council for the youth in south london, where the young can learn anything from producing, graphic design to songwriting. On october 20th, krept & konan released two mixtapes, '7 days' and '7 nights'; and again broke records as being the only uk act to have 2 albums/mixtapes in the top 10 at the same time, the mixtape are described as consisting of two different vibes ranging from 'hyped' for the 'man dem' to 'chilled' for the 'gal dem', the mixtapes showcases their ability to create different sounds, and features collaborations with the likes of stormzy, j-hus, and skepta.
"I WANT TO BUILD AN EMPIRE THAT WILL LIVE ON FOREVER WHEN I AM NOT HERE".
WHATDOESTHEWORD'OBSESSION'MEANTOYOU?
KREPT: To me, the word obsession means something or someone that occupies someone's mind so much that it becomes all that they think about...so they become obsessed with something.
WHAT ARE YOU PASSIONATE ABOUT?
KREPT: I think success and music are my biggest passion, I did music as a hobby first and that is what keeps me going in music, because it is not just about money for me it is about that fact that I love creating music. If I feel like I'm not doing something I love then that won't drive me, but because it is something I love it is something that drives me everyday.
Being successful and being able to look after and support my family drives me as well, I want to build an empire that will live on forever when I am not here.
WHAT ARE YOUR FAVOURITE FASHION BRANDS?
KREPT: Fashion...I don't have a favourite fashion brand at all, I just like good clothes, it's not really about the brand
for me; if I think something looks good I'll wear it, it doesn't have to be a brand at all.
I like good clothes and I like good style and I like stylish people. I can pull off a good outfit from Zara and I can pull of a good outfit from Gucci. I just think that mixing and matching clothes is the best thing.
WHODOYOUWANTTOCOLLABORATETHEMOST?
KREPT: We've worked with a lot of big names, the person I would love to collaborate with the most is Rihanna. Obviously as you can tell I bring her up in every big song that I do, 'Freak of the week', 'Don't waste my time' (laughs). I mention Rihanna's name all the time, I just think she's super talented and that we could make a sick song together.
WHAT ARE YOUR RECENT PROJECTS?
KREPT: Since 'Freak of the week' we've jumped on a few remixes... 'Liar Liar' was one of the biggest songs of 2016... we've jumped on little things here and there but the reason why it's taken so long is because we've been working on
an album and two mixtapes complete with 21 songs, obviously that is longer than the average project.
We have also been working on a business venture which we are going to be speaking about soon.
We've been doing all of this whilst also working on a foundation with the youth that will start in November,
it aims to guide them on how to bring out their creative side...to teach them about the industry, from graphic design, producing, engineering and songwriting... to keep them off the streets after school and keep them out of trouble. So yeah, we've been working on all of this and now we're ready!
WOULD YOU LIKE TO BE INVOLVED IN ANY OTHER INDUSTRY?
KREPT: Of course! We would definitely like to be involved in fashion and film. We've worked on a film called 'The Intent' which is on Netflix, I think it's just about getting better from there and getting other opportunities, so definitely we would love to be involved
in film and fashion, we love looking well dressed.
HOW WAS IT GETTING TO TOUR WITH DRAKE?
KREPT: Being a guest on Drakes tour was crazy... coming out to that much people, everyone singing your song word for word, and getting such a crazy reaction with one of your favourite artists in the world...one of the biggest artists in the world, it's kind of self-explanatory man! It was sick, it was a crazy feeling- big up Drake, he shows us enough love as well. On 'Wo Wo Wo' you can hear Drake at the beginning of the track, he let us use that intro which was sick, hopefully a collaboration can come with it at some point in the future but there isn't one currently lined up.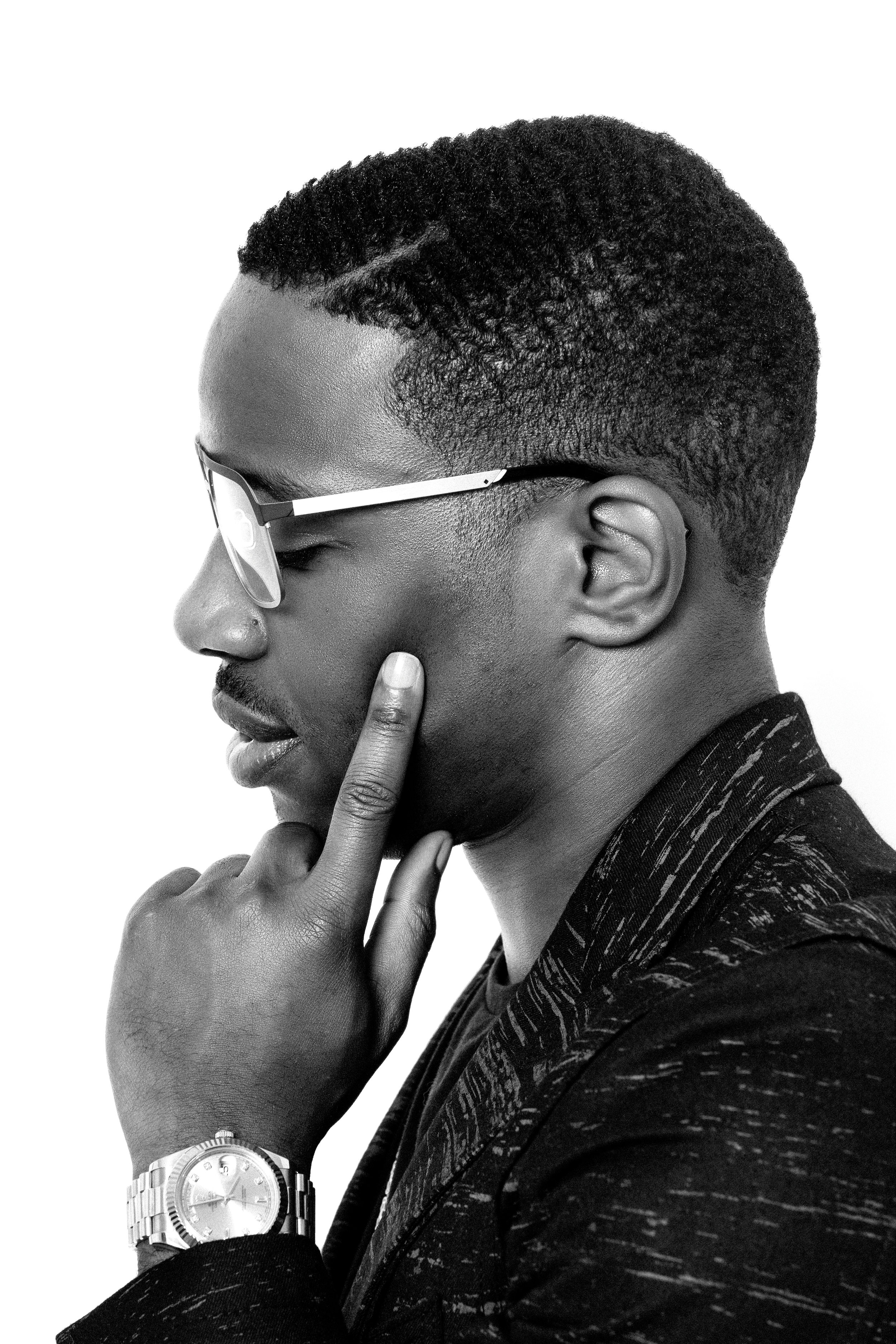 "A DESIRE TO JUST KEEP PUSHING THE BOUNDARIES AND GIVE THE FANS TWO DIFFERENT SIDES OF KREPT AND KONAN".
DO YOU FEEL LIKE A ROLE MODEL?
KONAN: I feel like we are more inspirational figures than role models...
I don't want to say role model because we are not perfect. We still make mistakes and are still learning and growing as people.
HOW IS YOUR 2017 SO FAR?
KONAN: 2017 has been a learning year for us, it's been more about building
a foundation to set up 2018. We've established a foundation which has just started in schools, and aims to teach pupils about the music business, graphic design, song writing, music production and so on. We are also releasing these two mixtapes to build up to our upcoming sophomore album which we should hopefully be releasing in 2018. The music game has changed since we released our last album, particularly in terms of charts, streaming and stuff so this was just us watching the game and learning.
WHAT DO YOU THINK ABOUT COLLABORATING WITH CHINESE ARTISTS?
KONAN: Would love to collaborate with a Chinese artist. I heard a few artists from over there and I think it would be lit.
THREE WORDS TO DESCRIBE YOURSELF?
KONAN: Words to describe myself ... observant, persistent, unruly, creative.
ANYTHING TO SAY TO YOUR FANS?
KONAN: I would like to say to my fans to stay tuned because we have more exciting stuff coming and when we go quiet - just know we are working on the next big move. So def watch this space.
WHAT ARE YOUR AMBITIONS BEYOND MUSIC?
KONAN: My ambitions beyond music would be to start other businesses and venture into other aspects of entertainment like film and tv.
WHAT INSPIRED THE CONCEPT BEHIND '7 DAYS' AND '7 NIGHTS'?
KONAN: Inspiration came from the mistakes we have made and a desire to just keep pushing the boundaries and give the fans two different sides of Krept and Konan - catering to all the different fans we've picked up over time making music... it's the two sides of us and I think most people have that too.
HOW WAS IT COLLABORATING WITH SKEPTA...
KONAN: Working with Skepta is always a pleasure, we rate him as an artist... he brought us on our first tour and this is a memory that we will never forget.
Photography linda cooper
Styling & interview neesha sharma
Grooming mario moura
Hair joshua aspell
Assistant alfie maxwell